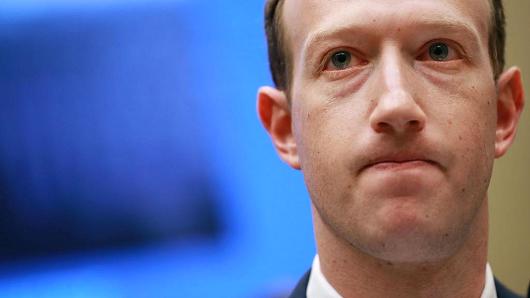 Chip Somodevilla | Getty Images
Mark Zuckerberg testifies before the House Energy and Commerce Committee in the Rayburn House Office Building on Capitol Hill April 11, 2018.
Facebook is explaining why it needs your data.
In a blog post Monday, vice president of ads Rob Goldman said Facebook uses your age, interests, location and other details to better understand what you like so that it can cater ads that might be more relevant to you.
Sometimes Facebook learns a bit more about you by using the Facebook Pixel tool, which can be built into websites.
"For example, if an online retailer is using Facebook Pixel, they can ask Facebook to show ads to people who looked at a certain style of shoe or put a pair of shoes into their shopping cart," Goldman said.
Goldman argued that Facebook users aren't the product — and reiterated that Facebook doesn't sell its users' private information.
"We don't sell your information," he said. "When an advertiser runs a campaign on Facebook, we share reports about the performance of their ad campaign. We could, for example, tell an advertiser that more men than women responded to their ad, and that most people clicked on the ad from their phone."
To learn more about what data Facebook has, check out CNBC's guide to downloading a copy of everything Facebook knows about you.