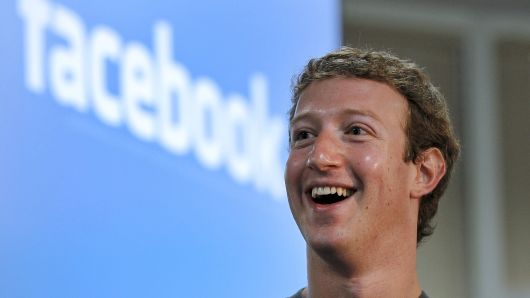 Mark Zuckerberg, founder and chief executive officer of Facebook Inc., smiles during a news conference at the company's headquarters in Palo Alto, California, U.S., on Wednesday, Oct. 6, 2010.
Facebook CEO Mark Zuckerberg saved around $128 million thanks to fortunately timed sales of his own company's stock.
Facebook share prices fell to new lows in October, with the stock closing at its third-lowest price of the year on Tuesday at $146.22 per share ahead of its earnings release, although share prices rebounded as much as $155 on Wednesday.
From that day through the end of August, Zuckerberg sold 5.2 million shares of Facebook common stock for a total of almost $935 million. Had he sold the shares at Wednesday's price of $155 he would have generated $807.6 million, or $127.6 million less than his actual proceeds.
Zuckerberg has previously made clear his intention to sell more up to 85 million shares so he can fund his philanthropic efforts through the Chan Zuckerberg Initiative.