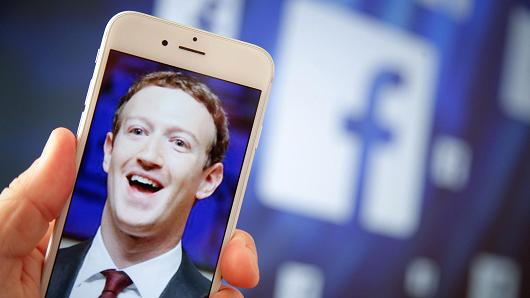 Jaap Arriens | NurPhoto | Getty Images
Mark Zuckerberg, CEO of Facebook.
Facebook CEO Mark Zuckerberg expressed his interested in crypto currency and its potential uses in his 2018 mission statement, issued on Thursday.
The statement was all about how Zuckerberg is taking on a new personal challenge for 2018: fixing Facebook. (Last year's challenge was visiting all the states he'd never been to and meet people there.)
Zuckeberg mentioned cryptocurrency only in passing as an example of technology that decentralizes power. But the concept could also help Facebook catch up to Asian messaging rivals when it comes to mobile payments.
In China, it is so easy to make purchases with WeChat Pay and AliPay that cash is becoming obsolete. In Chinese cities, beggars seek mobile payments to their accounts using QR codes rather than spare change.
Combined, Alibaba and WeChat hold an estimated 92 percent of the marketshare for mobile wallets in China, which has an estimated 500 million mobile payment users. The rest of the world has some 556 million mobile money accounts, according to research from finance industry consortium CGAP.
By contrast, Facebook's payment features haven't really taken off.
Through Facebook payments, users can link their Messenger account to a debit card, and pay friends with a quick message, or make an e-commerce purchase via Messenger and Marketplace on Facebook.
Facebook has already signaled at past F8 developer conferences that it will expand its payments business conservatively, to include bill payment and investing options, which those WeChat Pay and Alipay have offered for years.