Investors have been binging on Netflix this week, sending the stock to all-time highs. TradingAnalysis.com's Todd Gordon says the streaming platform's run is hardly done.
According to Gordon, the stock just broke out of a consolidation near the $200 region, and based on one market theory Netflix is set to soar higher. Gordon is basing his prediction on the Elliott Wave theory, which posits that stock prices move in waves in repetitive cycles. He says that Netflix is poised for another wave up.
"[Netflix is now in what is] considered fourth wave, which means we're going to have one more breakout that should target the zone of February resistance right around the $250 mark," he said Thursday on CNBC's "Trading Nation."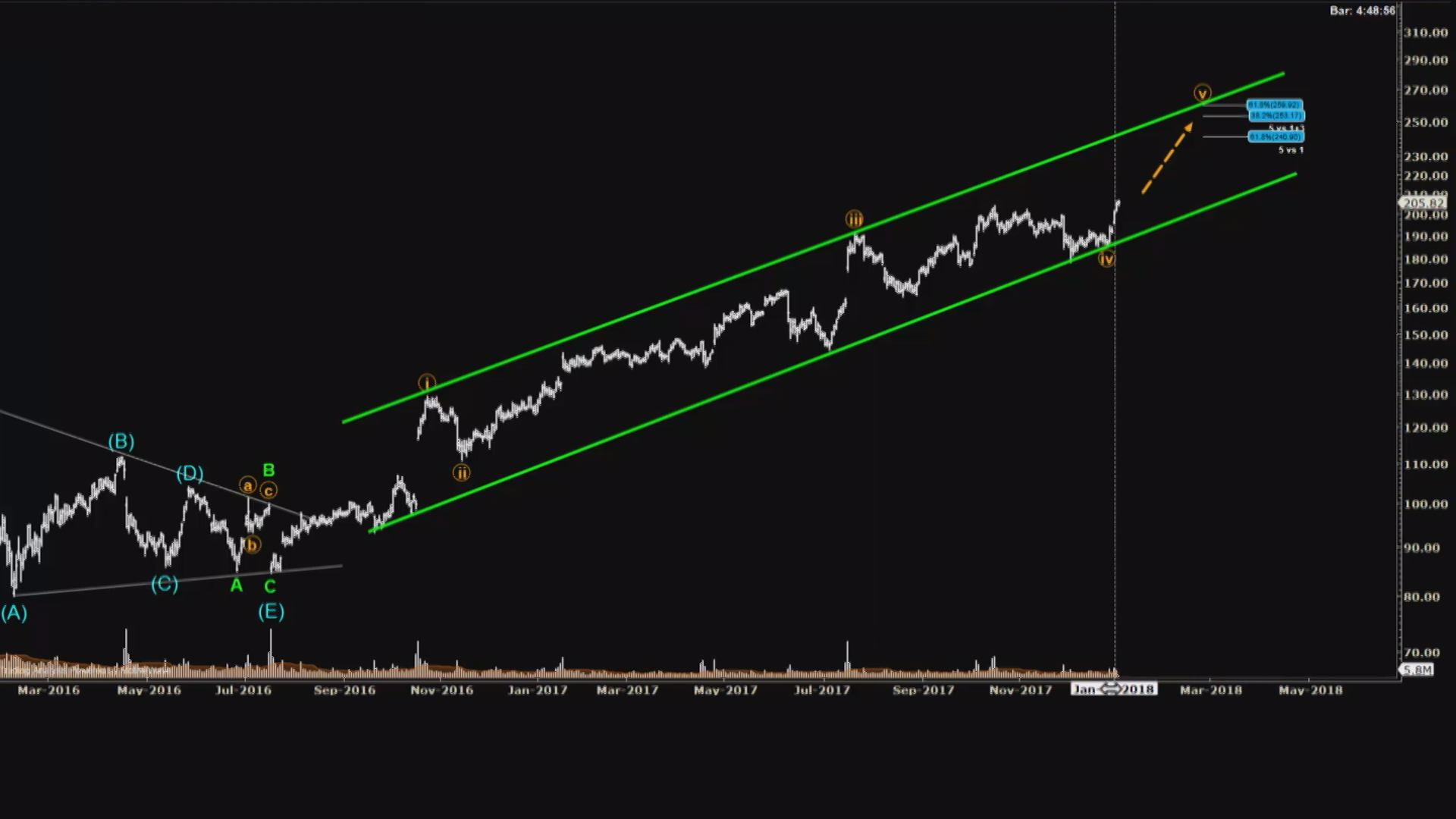 Since Netflix is set to report earnings on Jan. 22, Gordon wants to make a bullish bet on the stock by selling a put spread. Leading into earnings, the implied volatility, or the price of options, tends to rise, meaning that buying options becomes expensive. As a result, by selling a put spread, Gordon can bet on Netflix without making an expensive trade.
Gordon suggested selling the Jan. 26 weekly 205/195 put spread for a credit of $3.90, or $390 per options spread. This means that if Netflix closes above $205 on Jan. 26, then Gordon would make the $390 credit on the trade.
But if Netflix closes below $195 on Jan. 26, then Gordon could face a maximum loss of $635. To avoid the loss, Gordon establishes a point at which to get out of the trade. In this case, he looks at the $200 region, the breakout point for Netflix, as the level to do so.
"[$200] should be your newly formed support level," he said. "If not, let's get out and contain this."
Netflix has had a strong start to the year, rallying 7 percent in the first three trading days of 2018.