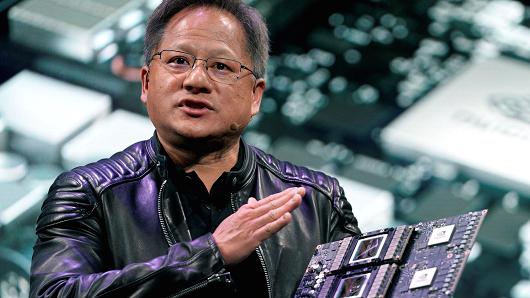 Rick Wilking | Reuters
Jensen Huang, CEO of Nvidia, shows the Drive Pegasus robotaxi AI computer at his keynote address at CES in Las Vegas, January 7, 2018.
Nvidia said some of its chipsets have been affected by Spectre, a memory corruption flaw that allows hackers to bypass operating systems and steal passwords of devices.
The company is providing a initial security update to mitigate the vulnerabilities to its affected chipsets, which include GeForce, Tesla, Grid, NVS and Quadro, it said in a blogpost on Tuesday.