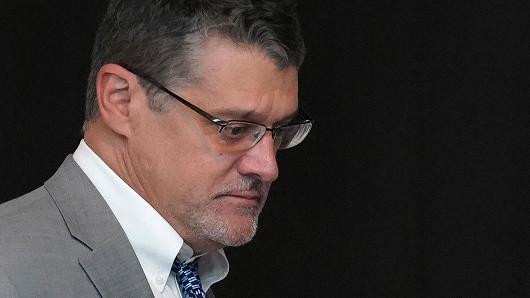 Pablo Martinez Monsivais | AP
Glenn R. Simpson, former Wall Street Journal journalist and co-founder of the research firm Fusion GPS, during his arrival for a scheduled appearance before a closed House Intelligence Committee hearing on Capitol Hill in Washington, Tuesday, Nov. 14, 2017.
Sen. Dianne Feinstein, D-Calif., on Tuesday released the full transcript from Fusion GPS co-founder Glenn Simpson's testimony to the Senate Judiciary Committee regarding Russian interference in the 2016 presidential election.
"The innuendo and misinformation circulating about the transcript are part of a deeply troubling effort to undermine the investigation into potential collusion and obstruction of justice," Feinstein said in a statement.
"The only way to set the record straight is to make the transcript public."
See the full testimony below: