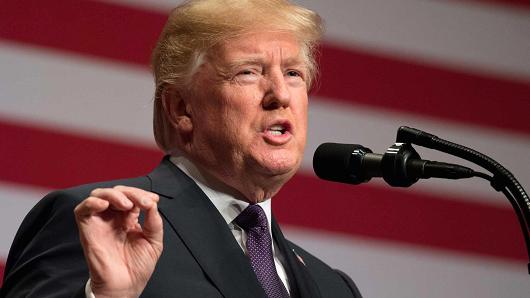 Saul Loeb | AFP | Getty Images
President Donald Trump speaks about his administration's National Security Strategy at the Ronald Reagan Building and International Trade Center in Washington, DC, December 18, 2017.
President Donald Trump is close to making a decision on who to nominate as vice chair of the Federal Reserve, an administration official said on Monday.
The position became vacant in October after veteran central banker Stanley Fischer stepped down for personal reasons.