International Monetary Fund (IMF) Managing Director Kristalina Georgieva attends a session at the World Economic Forum (WEF) annual meeting in Davos on January 17, 2023.
Fabrice Coffrini | Afp | Getty Images
The global economic outlook is not as bad as feared a couple of months ago — "but less bad doesn't quite yet mean good," according to the managing director of the International Monetary Fund.
"We have to be cautious," Kristalina Georgieva told a closing panel at the World Economic Forum in Davos moderated by CNBC.
She said headline inflation was heading down and China's reopening was expected to boost global growth, with the IMF forecasting its economy will outpace global growth of 2.7% this year, at 4.4%, after slipping below it for the first time in four decades last year.
"Also what has changed in the positive is we have seen demonstrably the strength of labor markets translating into consumers spending and keeping the economy up," she said.
However, she also highlighted ongoing risks, including China's growth resulting in higher oil and gas prices and the "horrible" war in Ukraine harming global confidence, particularly in Europe.
And 2.7% growth was still "not fabulous," she added.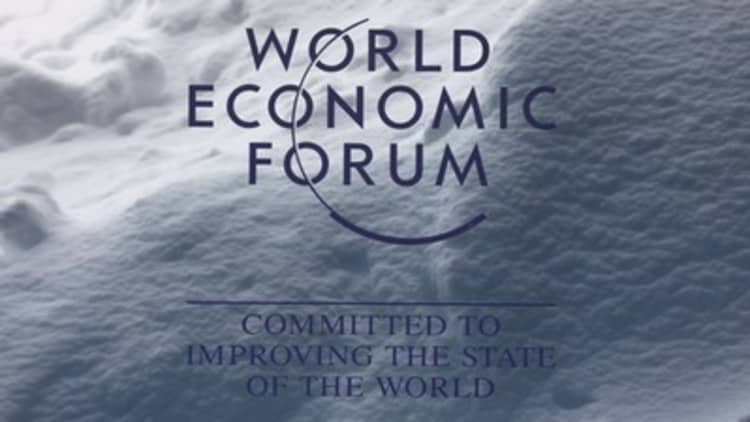 "So, conclusion, be careful not to get on the other side of the spectrum from being too pessimistic to too optimistic. Stay in the middle of realism that seems to serve the world well," Georgieva said.
She then called on Davos attendees to "keep the global economy integrated for the benefit of all of us."
"If we look at medium-term growth prospects, how we handle security of supply chains will matter tremendously on our future prospects of growth," she said.
"If we diversify rationally, the cost of this adjustment will be low. We put it down to 0.2% of GDP. If we are like an elephant in a china shop and we trash the trade that has been an engine for growth for so many decades, the cost can go up to 7% loss of GDP, $7 trillion."
"So a great deal of whether we can lift optimism depends on the people in this room. Be pragmatic, collaborate, do the right thing, keep the global economy integrated for the benefit of all of us."
This is a breaking news story. Please check back for updates.