If Gundlach's right and rates keep moving higher over the next three months, Goldman Sachs, Visa and Apple could be winning plays, if history is any guide.
Those three were big past winners in the Dow Jones industrial average during three-month periods of rising rates, at least doubling the return of the average itself during such periods, according to Kensho, a hedge fund analytics tool.
J.P. Morgan Chase also made the winners list. Financials tend to win because it allows them to lend out money at higher rates. For investment banks like Goldman and J.P. Morgan, the increased volume and volatility in the financial markets also helps their bottom line.
(The CNBC Kensho search used the iShares 20+ Year Treasury Bond ETF as a proxy for the bond market. The search looked at periods of time when this ETF fell more than 3 percent in three months. Since bond prices move inversely to bond yields, this would correlate with an environment of rising rates.)
Goldman, J.P. Morgan and Visa all traded higher on Tuesday as the 10-year hit 3 percent. Financials as a sector also turned positive for the year.
Only Apple was lower on Tuesday.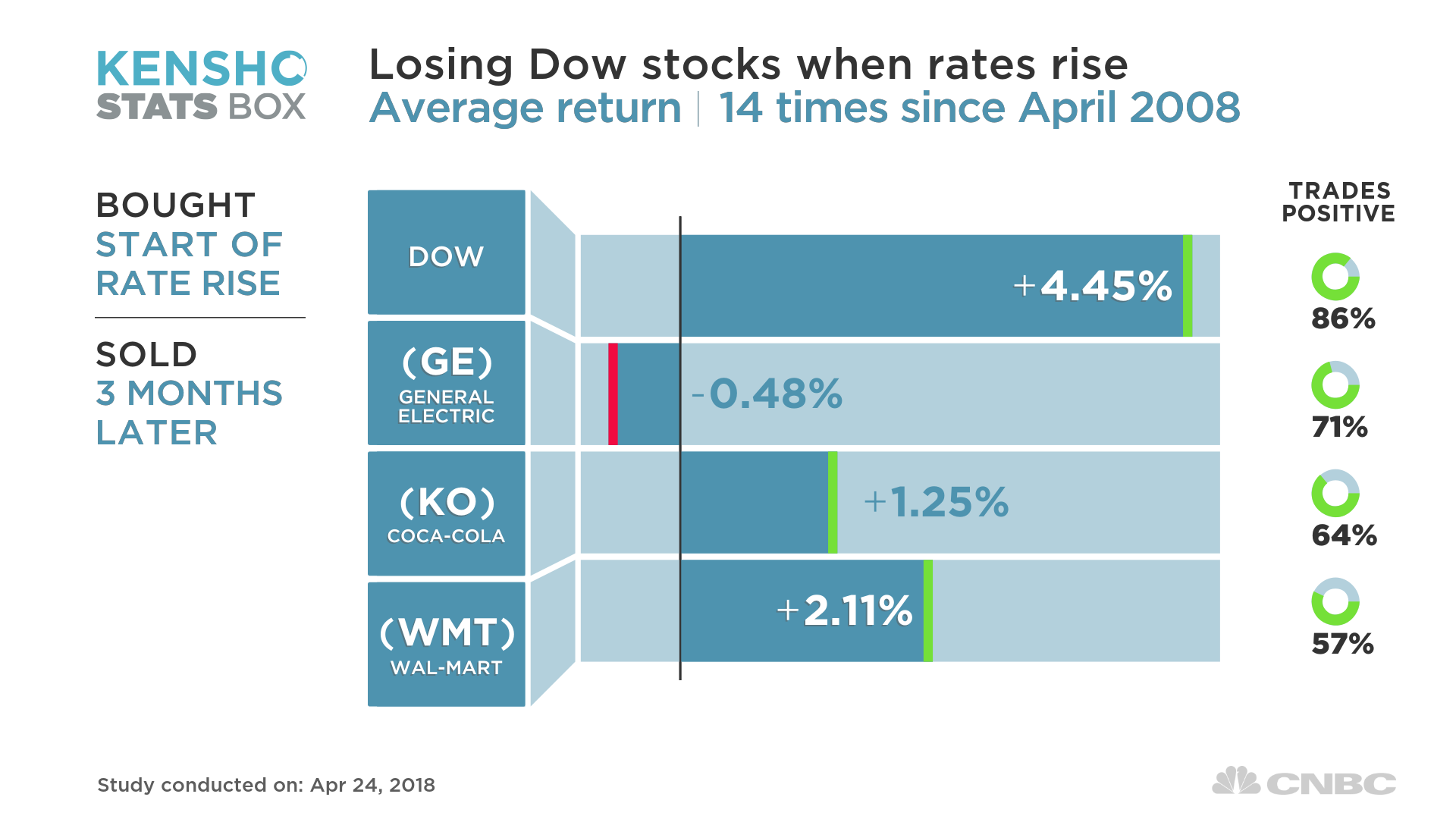 Among the Dow underperformers during rising-rate periods are shares of General Electric, Coca-Cola and Walmart.