President Donald Trump blasted the oil-producing cartel OPEC on Twitter on Friday.
"Looks like OPEC is at it again," he wrote. "With record amounts of Oil all over the place, including the fully loaded ships at sea, Oil prices are artificially Very High! No good and will not be accepted!"
Tweet
WTI oil prices hit a three-year high above $69 a barrel this week and were still trading above $68 on Friday. The international benchmark, Brent crude, was above $73 on Friday after also hitting its highest level since November 2014 this week.
The president is likely referring to OPEC's production level agreement with Russia and other producers put in place last year and set to expire at the end of 2018.
There have also been reports lately that Saudi Arabia, the key member of the cartel, wants oil at $80 to $100 a barrel in order to boost the eventual initial public offering of its state oil company, Saudi Aramco.
When asked to comment on Trump's tweet, Saudi Energy Minister Khalid al-Falih told CNBC, "Markets should determine price."
As president, Trump controls the Strategic Petroleum Reserve, the largest supply of emergency crude in the world, according to the Energy Department's website. The SPR was last released in 2011 to offset a supply disruption related to unrest in Libya.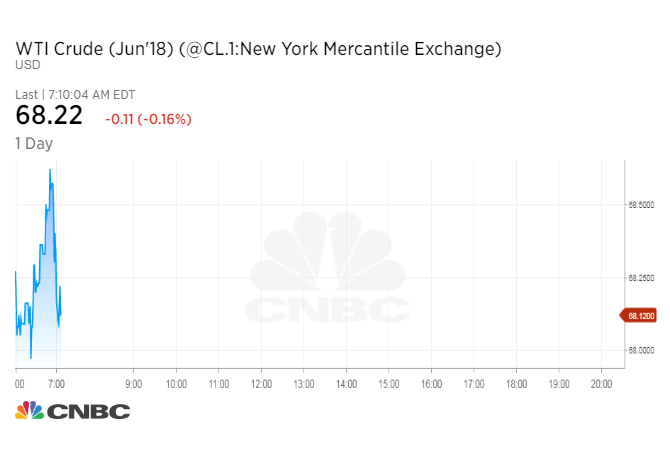 Oil prices retreated from their highs following Trump's tweets: WTI crude was down 0.5 percent and Brent was 0.6 percent lower.
— CNBC's Steve Sedgwick contributed to this report.