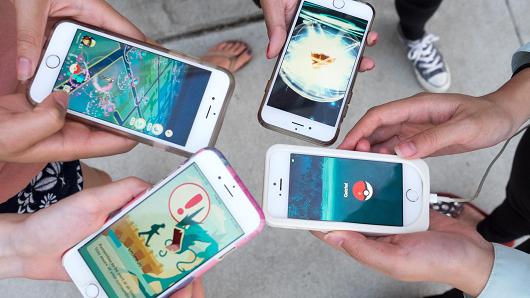 PG/Bauer-Griffin | GC Images | Getty Images
Pokemon Go players are seen in search of Pokemon and other in game items in Pasadena Playhouse District
Google Fiber, once one of the internet company's most audacious projects, just lost another executive as the business struggles to gain traction.
Gabriel Stricker, who joined Fiber from Twitter in late 2015, was serving as vice president of communications and policy. CNBC has learned that he left to become vice president of communications at Niantic, the gaming company that created the viral Pokemon Go app.
Stricker tweeted about his new gig on Tuesday:
Tweet
It's been a tough couple of years for Fiber. As part of Access, the Alphabet unit, Fiber has endured cost-cutting measures, layoffs, and two CEO resignations. It once planned to blanket the country with super-fast gigabit internet access using fiber but has pivoted to focus on cheaper wireless alternatives or leasing existing fiber.
In February 2017, Access shifted hundreds of employees away from Fiber and hired a new CEO, Gregory McCray, from Aero Communications. He resigned in less than six months, and the Access group is still hunting for a new leader.